Mercer Island Elementary School Project Details:
Location: Mercer Island, WA

Size: 8,000 Square Feet

Tray System: Pre-grown Vegetative LiveRoof® Tray System by GreenFeathers

Membrane Roofing System: Sika Sarnafil .060 Mil PVC roof system over a cover board, rigid insulation and a vapor barrier

Installation Details: Trays are installed over a slip sheet that is installed directly over the new PVC roofing membrane
While each project is unique, some common reasons to choose a tray system include:
• Maximum storm water retention capability.
• Ease of installation, including integrated drip irrigation.
• Optimal growing environment for plants.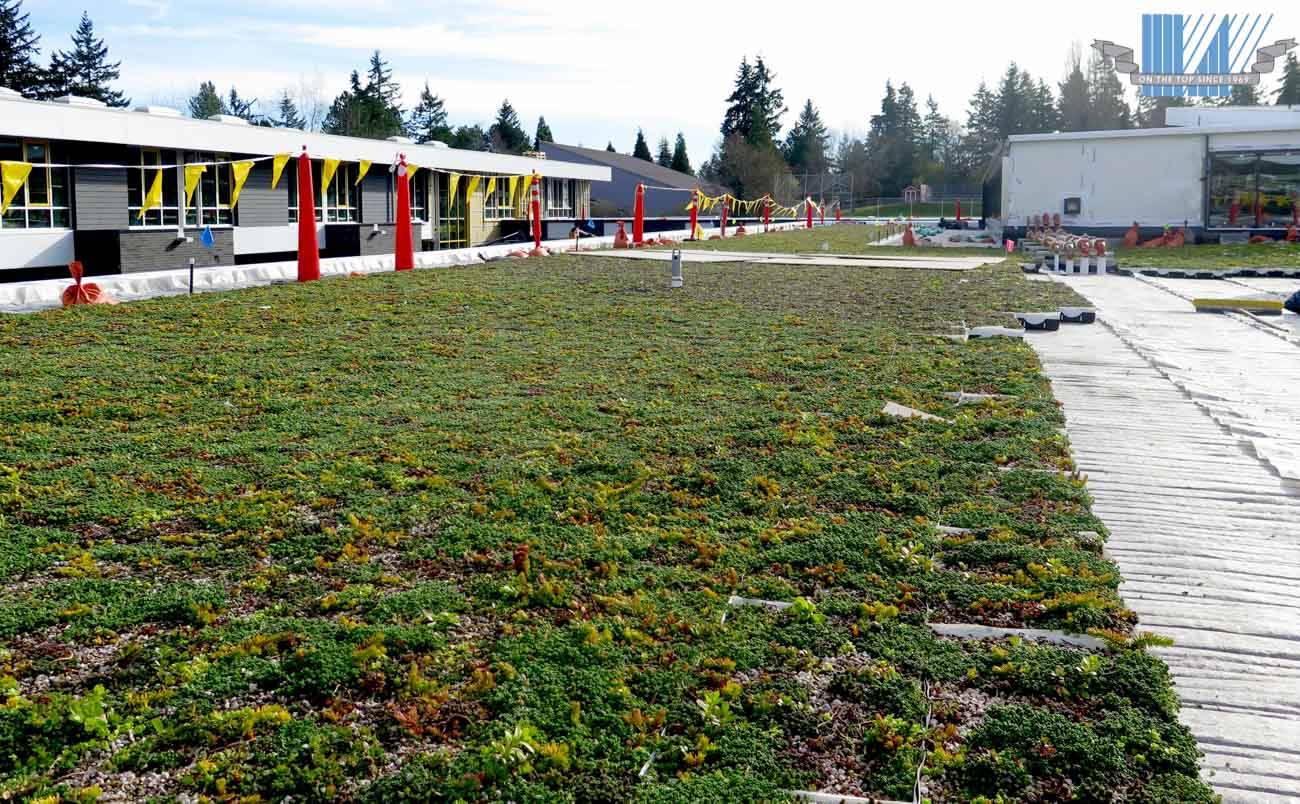 Learn how you can benefit from purchasing a Vegetative / Green Roof Systems by clicking the "Go Green" button below: